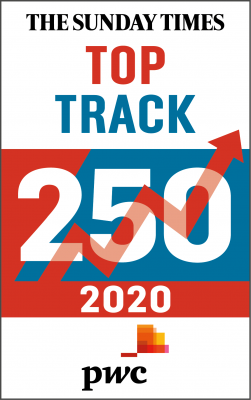 We are very proud to have seen our business included in the Sunday Times Top Track 250.
Top Track 250 ranks Britain's private mid-market growth companies with the biggest sales and to be considered for the list our sales needed to exceed £100m, our sales or profit needed to have grown by 5% or more in the latest years accounts and our operating profits needed to exceed 2% of our sales. Tom Hartley Jnr states "It is with the greatest of pride to be included in this distinguished list. Our business has grown from strength to strength throughout the years and I would like to say a big thank you to my dedicated team who are an integral part of the businesses success."
Our inclusion was achieved by sales of over £132,500,000 and profit of over £8,700,000 (6.6%) on those sales. This is the third consecutive year where we have achieved over £100,000,000 in sales, whilst many others in our sector have struggled due to the downturn in the economy.
Out of the 250 companies included we are the only classic and performance car dealer on the list and are extremely proud to boast the smallest number of employees (10) of any other company included, confirmation we continue to punch above our weight! With just 10 of us in total, the next nearest on the list is a consumer product distributor with 25 employees, and only 8 others included have under 100 employees with several others having over 10,000! This is a testament to the quality of our team; we strive to deliver a world-class service to all of our clients and never deviate from 'only selling the very best cars'!