Of course, we believe that we are the best at what we do but we also believe that hearing it from our customers speaks far louder than anything we can say for ourselves.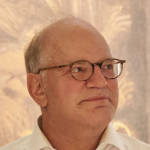 "
Tom and I will this month celebrate 10 years of dealing with one other. The first occasion [2013] was when, in spite of being warned by envious competitors, I sold to Tom a very special and original late 1950's Italian sports racing car. I hadn't met him before, yet he seemed to know all relevant information, not only about the car but also about me! This, as well as his straightforwardness and persistence resulted in completion in no time.
Later we did several deals together, both buying and selling cars from one another, and Tom beats me gloriously regarding selling ability.
Tom is a very keen researcher, knows all details about a car he will buy or which he has for sale, always keeps his word, and always goes the extra mile to achieve a successful deal and to give everyone involved a pleasant experience and satisfaction. And his after-sales service is second to none, not least thanks to the wonderful team who assist him and all this together makes him the world no. 1 in this part of the car business!
"
Eric Heerema
Car collector, entrepreneur & CEO of Nyetimber Limited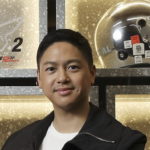 "
From my various dealings with Tom over the years, I find his business approach to represent the best of the old and new worlds; 'old' in the sense that his word is stronger than any contract, and 'new' in terms of efficiency and precision in the sharing of detailed information on each car of interest.  I have purchased several significant cars from Tom over the years with no regrets, although he assures me that a Black Book is being kept of missed opportunities that is to be sent to me as a gift in 20 years' time!
"
Jonathan Hui
Hong Kong based investor, car collector and racing driver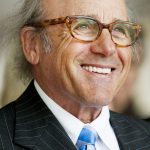 "
I was introduced to Tom through a friend in the UK. I live in the United States and had seen Tom's advertisements but we had never connected. He purchased my car and I was so pleased with Tom and his staff. We agreed to a deal, very little paperwork. He wired the money, I sent the title and finally Tom arranged the transportation.
"
John Breslow
American industrialist & car collector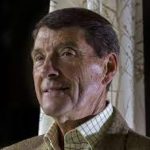 "
When you buy a car from Tom Hartley Jnr you can do so with confidence knowing it has been thoroughly prepared and is ready for you to enjoy. When Tom sells a car for you, he and his team examine and research the car so diligently sometimes it makes one wonder why one is selling. This also protects the reputation of owner and dealer and makes transacting with Tom a satisfying and enjoyable experience.
"
Terence George Bramall CBE
Businessman, philanthropist & avid car collector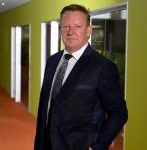 "
Over the years I have dealt with many people in many countries, of all of which I could count on one hand those that have acted with the style and professionalism Tom Hartley Jnr has. I can't express how much I appreciated his effort in getting my car right for me, thank you Tom.
"
Steve Lockwood
Car collector & founder of one of New Zealand's leading insurance brokers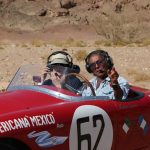 "
My policy in business has always been first and foremost 'you have to like the person you are doing business with' and for that reason Tom would get the 1st opportunity to buy or sell on my behalf. As to honesty and integrity his success speaks for itself! We know so very well that nothing is more important than 'image and reputation'…you can't buy it or sell it…Tom lives and earns it, everyday!
"
Michael Leventhal
Racer, collector & lover of extraordinary race cars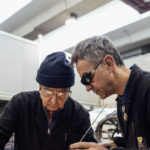 "
We have always been used to working with exacting clients, from all over the world and from the most diverse cultures. However, we rarely find ourselves challenged on the quality of a restoration and on the attention to detail as we are with Tom Hartley Jnr. We want to thank Tom for helping us get the best out of what we do.
"
Egidio & Roberto Brandoli
Regarded as one of the world's finest restorers of Ferraris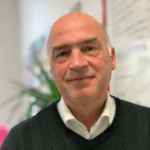 "
I rarely provide testimonials, perhaps because I am rarely impressed, particularly by people in the car business.
Tom Hartley Jnr is one of those exceptions. I've known Tom for fifteen years and bought cars from him for most of that time, including this year, 2019.
Knowledge of your subject is key in any business, I believe Tom to be a true expert in his field and I trust his opinion. This, married with integrity, enthusiasm and his work ethic, mean he is the guy I call when I'm looking for a special car and I would commend him to you.
"
Paul Dunkley
Ex-car salesman & car collector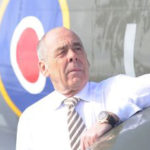 "
As a serious long term collector of Classic Cars, I wish I had met Tom sooner. He is unique in being passionate, professional and trustworthy. You know his word is his bond. He will only buy the best and as a consequence, you reap the benefit of him only selling you the best – superb, unrivalled quality, harnessing the all-important attention to detail.
You have no worries in dealing with Tom. You recognise his integrity is paramount and he can be trusted to fulfil your dreams, together with the comfort in the knowledge of total aftercare.
"
Duncan R Barber FRAeS
Ferrari collector for over 30 years & successful aviation entrepreneur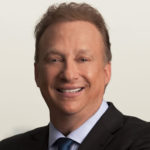 "
Tom Hartley Jnr is a total professional. Over the time I have been dealing with Tom, it has been a wonderful experience. He is a gentleman and a man of his word. He says what he means, he means what he says, and he does what he says he's going to do. He has educated me tremendously about collecting Iconic Classic cars and has helped me assemble a world-class collection. He is extremely knowledgeable, helpful, reliable, and an absolute pleasure to deal with. I've also got to know Tom on a personal level and he has become a wonderful, close confidant and friend. I could not recommend anyone more highly than Tom Hartley Jnr.
"
Miles S Nadal
Founder, Chairman & CEO, Peerage Capital Group & Peerage Business Partners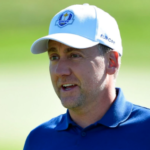 "
I first met Tom Jnr 17 years ago when he delivered a car to Justin Rose. Back then he was young as we all were, but from that day forward I have become not only a very good friend but also a client. The reasons for this are that I enjoyed and shared his passion in cars. His knowledge for cars is very impressive and stands out from the many in that industry. But his biggest attribute is simply he is honest and a man of his word, that is why I trust him when discussing any level of car from modern day to old classics.
"
Ian Poulter
Global Tour golfer, Ryder Cup hero & Ferrari collector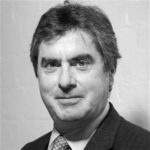 "
I have bought many cars from many people over the years but since I bought my first car from Tom around 1999, I have never wanted to go anywhere else. He is clear, knowledgeable, honest, and responsive. What else do you want?
"
Dominic Shorthouse
Private Investor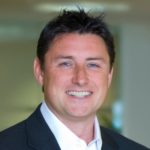 "
I have had the pleasure of dealing with Tom Hartley Jnr over a number of years both in the purchase and sale of motor vehicles. I have found him to be excellent to deal with in providing both new and pre-owned vehicles of the highest possible quality with a sensible attitude to pricing. Unlike other car specialists I have dealt with in the past, I have found Tom to also be very realistic in the value he places on part exchange vehicles. They offer a fully bespoke service in terms of delivery, collection and in items such as registration transfers. I would not hesitate in continuing to recommend both Tom and his company to others.
"
Andrew Dick
Founding Partner of Begbies Traynor Group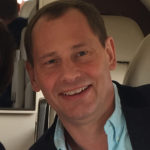 "
I have been buying cars from Tom for over 15 years and I can say, without reservation, that I have been 100% satisfied with every car that he has supplied. I have always found Tom to be honest and trustworthy and a pleasure to do business with. His knowledge and experience is superb and puts him at the very top of his profession. I would recommend anyone who are buying or selling a nice car to give Tom a ring, at the very least you will have a very enjoyable conversation.
"
Leigh Robinson
Successful businessman & car collector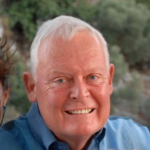 "
I have bought the majority of my cars from Tom over the last 15 years because I trust him and he makes the process easy plus the deals done have always been fair. He has never put a foot wrong and that is rare indeed, today.
"
B Haigh
Successful businessman & car collector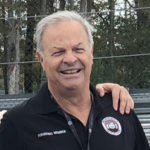 "
I have been a collector for over 40 years and obviously have met, and dealt with just about everyone of significance in the hobby. If I am looking to buy or sell a collector car the first call I make is to Tom Hartley Jr. I have both bought and sold cars over the years from Tom and I have found his knowledge, and his honesty unmatched. He has never been just happy to make the sale, but goes out of his way to make sure I am satisfied with the purchase.
"
Gary Schaevitz
Renowned U.S. car collector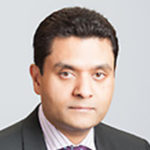 "
I have been buying classic cars from Tom Jnr for several years now (Ferrari 275GTB/4, Daytona, Porsche 2.7RS etc). I have found Tom to be very knowledgeable about high-end classics and more importantly, gives informed advice – he is not looking to sell just one car but rather build an on-going relationship with his customers which is a breath of fresh air.
"
Taalib Shaah
Group Chief Risk Officer for Barclays International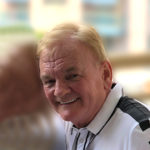 "
I have known Tom Jnr for over 15 years now and have lost track of the number of transactions we have completed in that time. Tom is a real enthusiast as well as a purveyor of excellent examples of high-quality Marques and "a man of his word" to boot. It is always a pleasure doing business with Tom Hartley Jnr and I have absolutely no hesitation in recommending the services of him to you.
"
David Boland
Property entrepreneur & renowned Ferrari collector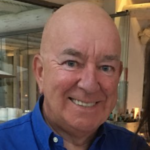 "
I have been a client of Tom's since 2002; I estimate that I have carried out more than 40 transactions with him. Tom Jnr has an in depth knowledge of his subject and products. I think that one of the main reasons for his success is that he has professionalism, honesty and integrity in abundance, which is a rare quality these days. I would have no hesitation in recommending his services. Rest assured you wouldn't be disappointed.
"
Michael McComb
Highly successful entrepreneur & car enthusiast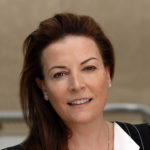 "
We have been lucky enough to buy some great cars from Tom. The service we have received has always been outstanding.
The cars have all been immaculate, the warmth of welcome, genuine product knowledge and passion for what he does coupled with a genuine interest in people and acute business acumen mean that it is the only place we will go to buy cars. We all have choices, we are very glad we choose to deal with Tom.
"
Emer Timmons
Former President of BT GS UK & 2012 Business Woman of the Year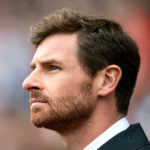 "
I've met Tom through a common friend that we share. I was very close to doing my first investment in classic cars but I was advised not do it before I spoke to him. He came across really well with the difference being that he is frank, honest and direct – running away from the usual sales chat. His knowledge allows us to understand where, why and how you should class your investment in cars as good, bad or pure enjoyment. From that moment onwards I'm able to understand that we have made some great business together and I'm sure that lots more will follow.
"
André Villas-Boas
Former manager of Chelsea, Tottenham Hotspur & Porto Football Clubs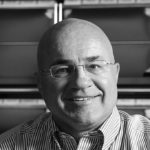 "
I have known Tom Hartley Jnr for a number of years and have come to esteem Tom as a competent and fully reliable expert. He is always straightforward and no nonsense and a real pleasure to work with. Tom Hartley Jnr is trustworthy and has an outstanding network. His service is first class and very fast, totally professional and his reputation perfect.
"
Marcel Massini
The world's leading Ferrari historian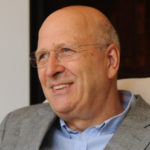 "
Tom Hartley Jnr is an exceptional individual – probably the most competent operator in Europe. The deal is that he comes up with the cars and I come up with the money – equally quickly! The best thing about Tom is that I can trust his word. He does what he says he will do. His cars are good too.
"
Graham Dacre, CBE
Philanthropist, former owner of the Lind Automotive Group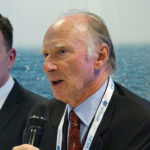 "
Since 2012 Tom and I have done a substantial number of deals, with some great additions to my collection and some disposals to new homes. Some of these deals have been for the most important cars in the world.
In every case Tom has been the perfect partner. Deals are always completed as promised – not always true in the old car world. Delivered cars are always to a higher standard than promised. Commissions are fair.
I am happy to continue buying and selling through Tom in the foreseeable future, and to recommend him to any serious collector.
"
Lord Irvine Laidlaw
Successful businessman, philanthropist & car collector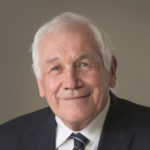 "
I have dealt with Tom for over 20 years and have always been very happy with the service and the vehicles that I have had from him. I have, on many occasions, recommended Tom to family, friends and colleagues. Tom has always been able to find the spec of car that I have requested, and sometimes persuaded me to buy cars I did not even know I wanted! Always making buying a car an enjoyable experience.
"
Peter WG Tom CBE
Chairman Leicester Tigers & Breedon Aggregates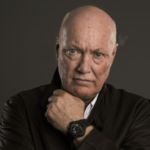 "
In the classic car business I have met many passionate collectors and dealers, but rarely have I met more of a gentleman than Tom. Not only is he highly respected and a very competent businessman but also extremely passionate about his job. Dedication, Passion along with good Business Ethic is how I would describe Tom! This is why Tom is my favourite dealer and one of my best friends in the classic car world.
"
Jean-Claude Biver
Watch industry guru & Hublot Chairman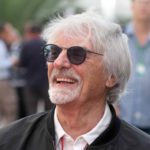 "
I, like all of the people that have dealt with Tom have found him straightforward, easy to deal with and always found that he is a decision maker. When he buys he pays. There is not much more that you can ask.
"
Bernie Ecclestone
Formula 1 Supremo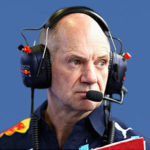 "
Tom is obviously well connected and had heard that I was interested in owning a short tail McLaren GTR. He thus approached me with a great car and offered a fair package that included some servicing work. I found him very pleasant to deal with, not least because of his enthusiasm for the cars and his occupation is clear. He was also totally true to his word.
"
Adrian Newey OBE
Chief Technical Officer of the Red Bull Racing Formula 1 Team