Salon Privé: one of the most pleasant and exclusive car shows and concours in the UK opened its 2014 doors at Syon House to some very classy and rare cars
Salon Privé is one of those rare events that manage to seamlessly mix a display of modern luxury and supercars alongside a mouthwatering selection of classics within its Concours d'Elegance. It has a real English 'garden party' feel to it; lobster and champagne abound, afternoon tea, scones, parasol umbrellas and wide-brimmed hats are all very much a part of the atmosphere.
Tom Hartley Jnr has been an avid supporter of Salon Privé from its earliest days, and I can't recommend strongly enough that you get yourself along there, if you haven't already.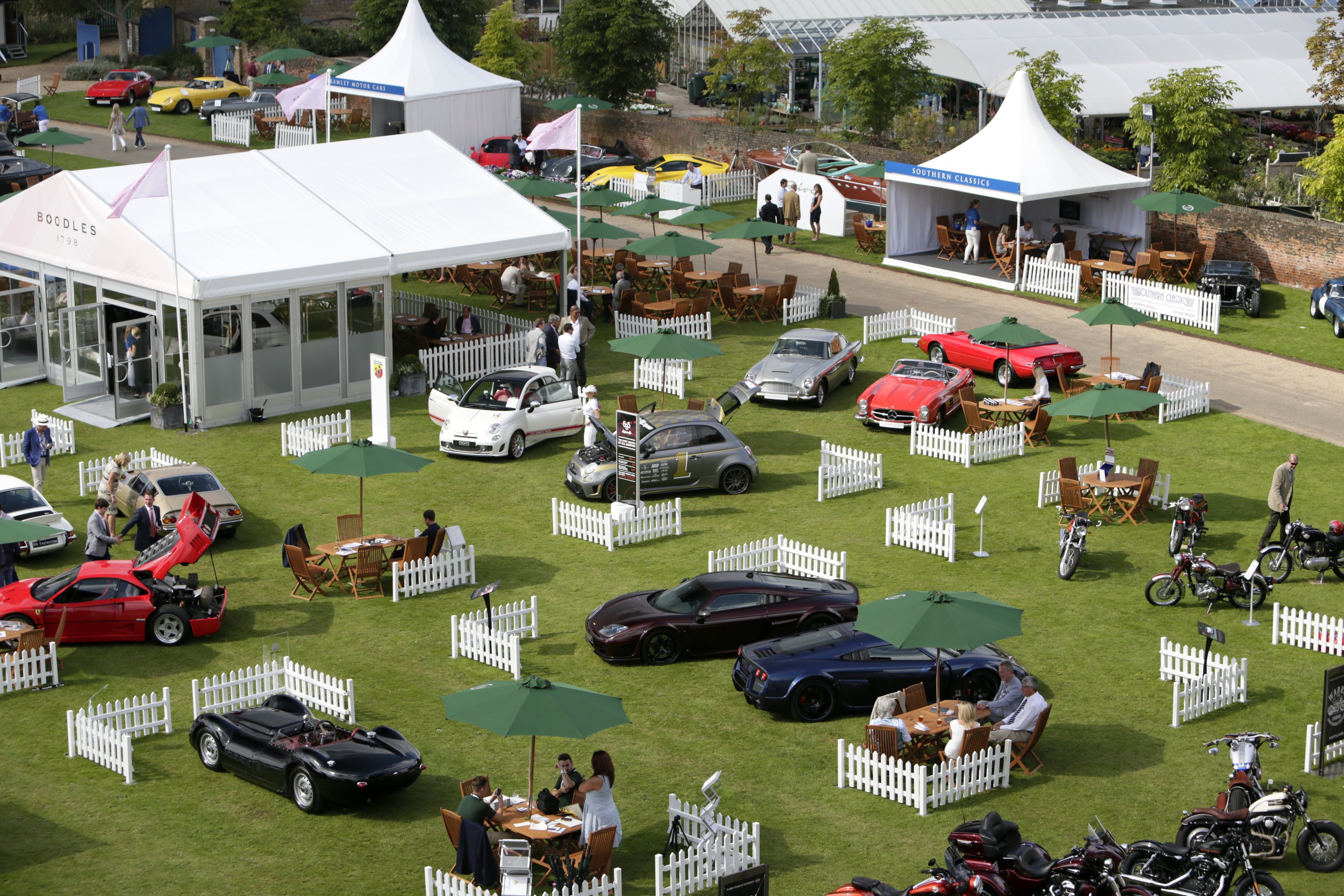 Above: The  Salon Privé finest on display, activities are in full swing!
The grounds of Syon House, which is on the fringe of West London, was a beautiful setting for us to display three outstanding cars which passed through our hands last summer, a delightful 1964 Aston Martin DB5; a very original 1963 Mercedes-Benz 300SL Roadster and a super-rare 1973 Ferrari Daytona Spyder.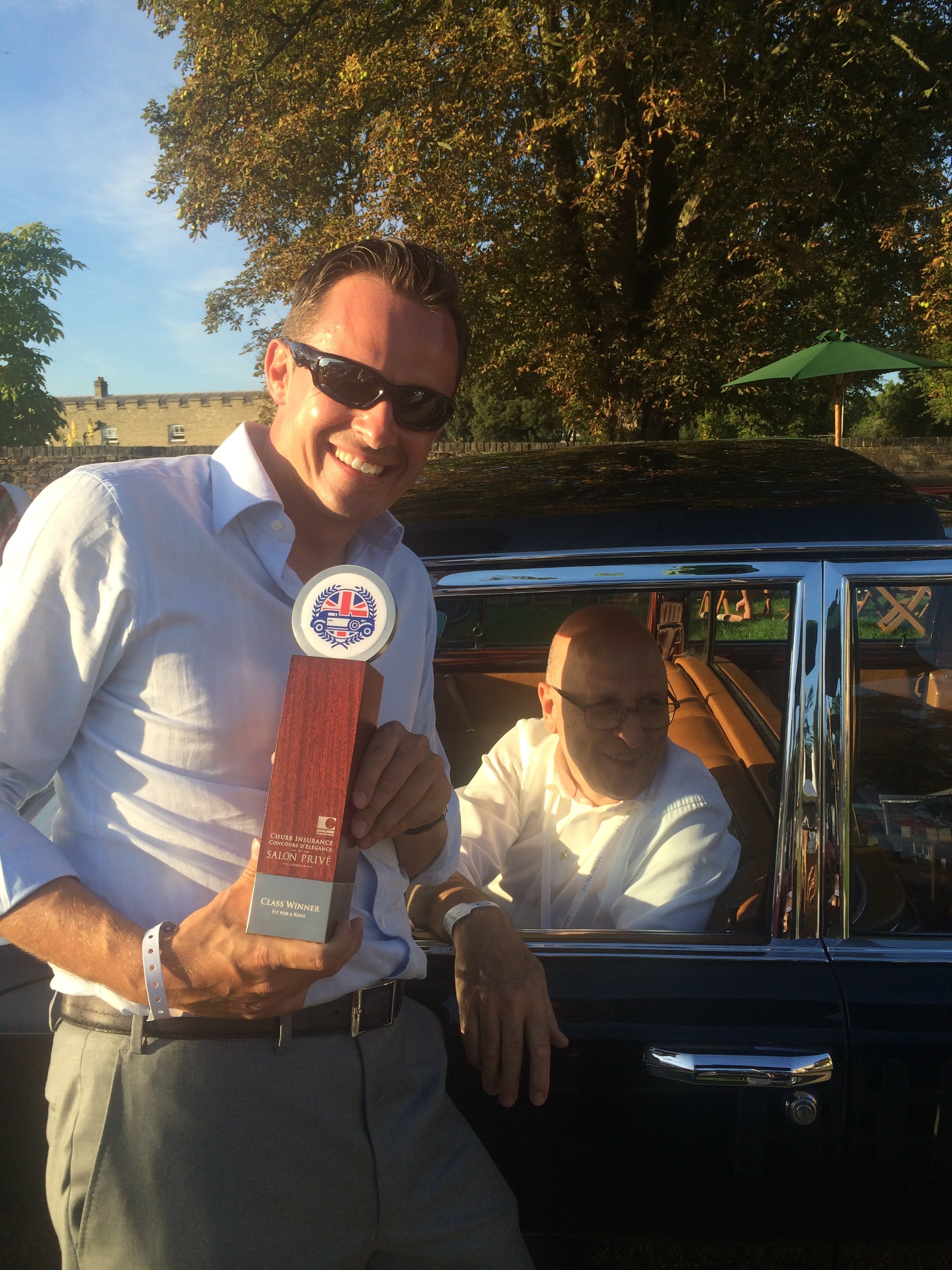 Above: Tom with good friend and client Mr Dacre with his massive 1970 Mercedes-Benz 600 Pullman just after being awarded Class Winner  'Fit for a King'.
The wonderful thing about Salon Privé, is that whilst it is an opportunity to sell cars, the business is conducted in an incredibly relaxed and highly conducive environment, where people can quietly peruse the cars while sipping on a glass or two of Pommery's finest fizz. The glamour of 'Ladies Day' brought out the fabulous fashions and the incredible display of concours cars on the neatly manicured lawns, really topped a very pleasant three days in the sun.
Above: The glamour of Ladies Day!
And of course we always run into some of our friends and enthusiast there, so many thanks for coming to see us!