Deemed by some as the world's most luxurious auto show, Pebble Beach Concours d'Elegance opened its gates last week to some of the most exceptional classic, vintage and antique cars in existence. This event is a personal favorite of Tom's, making it a priority to attend every year.
Some 5,000 VIP guests viewed over 250 stunning cars whilst sampling from six gourmet culinary pavilions as well as champagne, oyster and caviar bars! Pebble Beach Automotive Week truly does have something to offer for every enthusiast.
At this year's event, held on August 19 at Carmel Valley, 25 Lamborghini Miuras assembled in honor of the model's 50th anniversary, a totally enthralling sight for the guests. The Miura, built from 1966 to 1973, is widely considered the world's first true supercar.
The winner of Best of Show was a 1936 Lancia Astura Cabriolet, with other highlights including an impressive row of Ford GT40s and race car legend Jackie Stewart appearing in a 1966 Ferrari 330 P4 Drogo Spyder.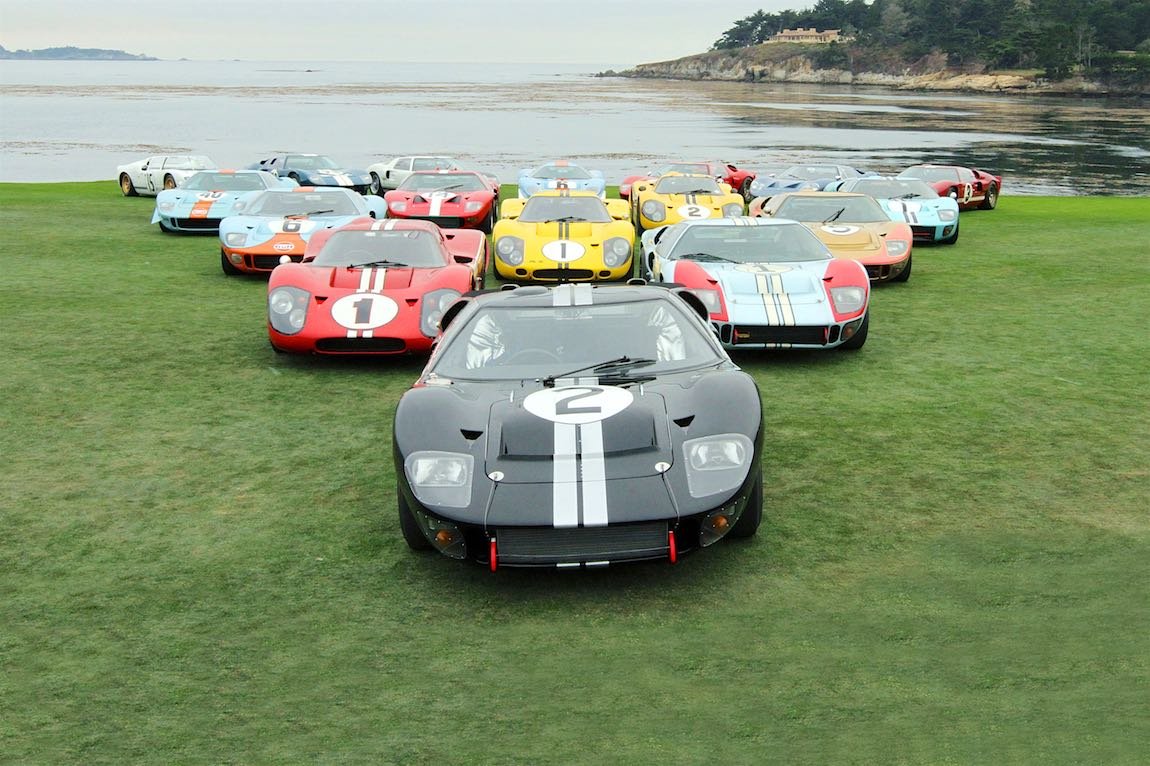 Above: The proud display of GT40s.
Although car sales were down slightly overall the Pebble Beach Concours and Monterey Car Week auctions were the perfect settings for record-breaking sales with a LeMans-wining 1955 Jaguar D-Type selling for $21.78m, smashing the British car auction record.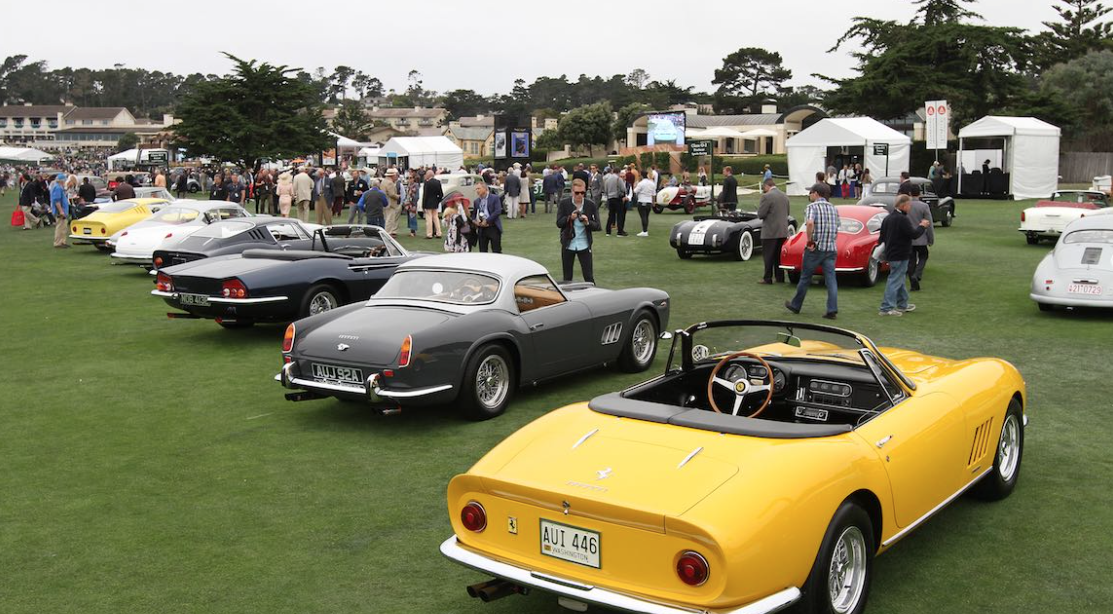 Above: The Ferrari 250 GT SWB California Spyder on display with the others in her class.
Another compelling sight was Tom exhibiting his old flame the stunning 1963 Ferrari 250 GT SWB California Spyder that he sold back in 2014.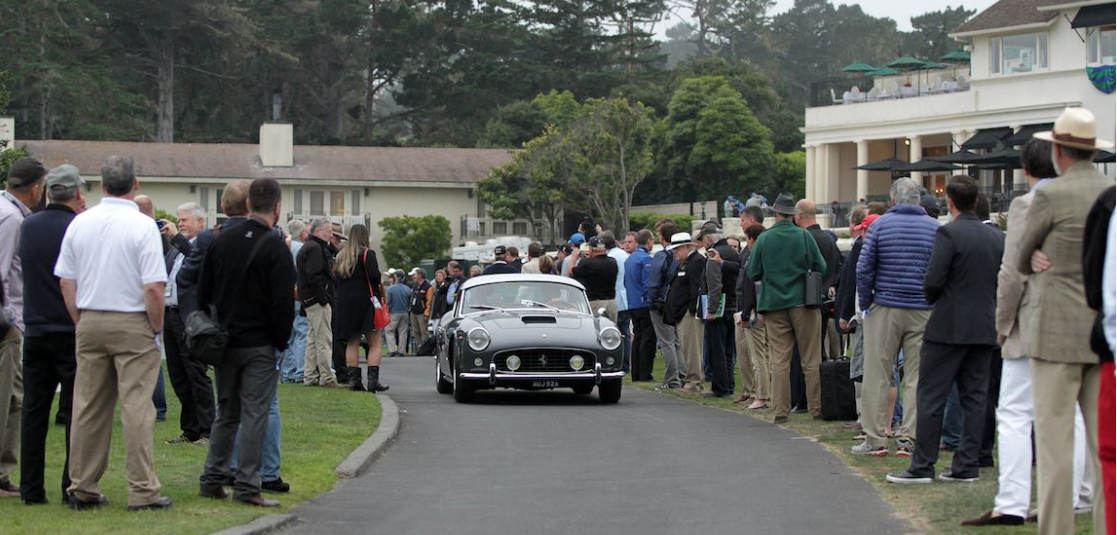 Above: Here she comes! The stunning Ferrari 250 GT SWB California.
After winning a First in Class at Villa d'Este 2011 followed by the 'Excellence in Class' award at the 2015 Cavallino, it came as no surprise that this beauty boasted confidence as Tom paraded her through the crowds.
If you ever get the opportunity then visiting Pebble Beach Automotive Week is a must for any car enthusiast, we'd love to see you there!