The Concours of Elegance returned to the stunning estate of Hampton Court Palace, Henry VIII's legendary riverside retreat. This Historic Royal Palace in Greater London last hosted the Concours of Elegance in 2014 so it's return to this delightful setting was most welcome!
From Friday the 1st of September through to Sunday the 3rd of September, over sixty of the rarest cars in the world gathered in the incredible Fountain Garden for the latest Concours of Elegance. Full details of the exceptional cars displayed at Hampton Court Palace can be viewed by clicking on the following link;
http://concoursofelegance.co.uk/event/entrants/
For this years Concours of Elegance Tom was so proud to have been invited to display our 1968 Ferrari 330 GTS, this special girl is 1 of only 99 examples ever produced and was unveiled at the event fresh from her nut and bolt restoration by marque specialists Cremonini of Modena, she was a delight amongst the crowds and entrants.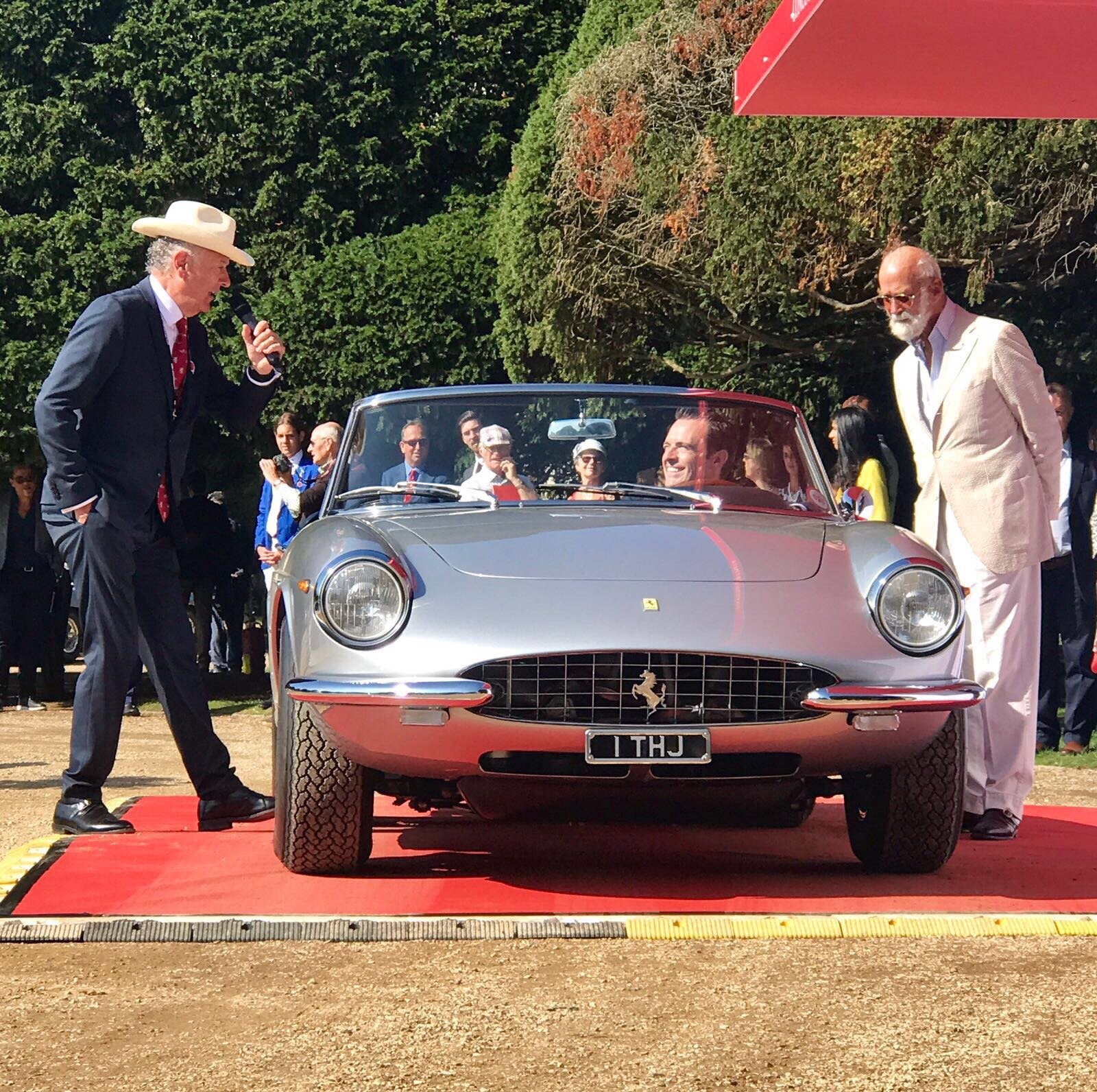 Above: Our 1968 Ferrari 330 GTS proved to be a real head turner! 
In addition to its unique royal palace location, the annual Concours of Elegance differs in other ways from a traditional concours, whereby the judging is conducted entirely and exclusively by the owners of the vehicles entered, not by a formal judging panel. The Concours of Elegance organisers maintain that if a car has been invited to participate, it is already a winner, with each vehicle owner given one vote for another car in the Concours that they consider the most elegant! Tom is already thinking ahead to next years event, we cannot wait to learn which car he will have to display on the Fountain Lawn!
For more information on our stunning 330 GTS then please click on the following link: SOLD CARS